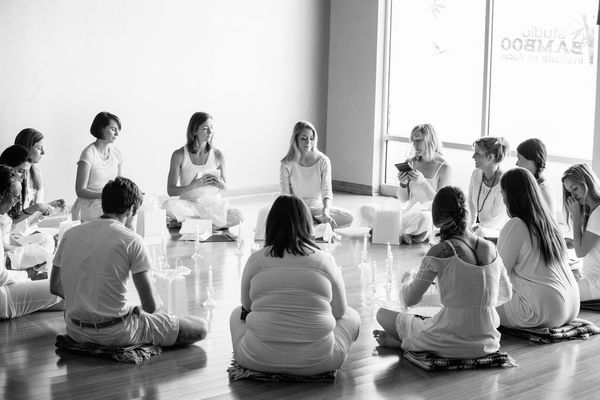 Teacher Training
As a center for movement for over 14 years, Studio Bamboo embraces the values inherent in a high quality yoga teacher training education. We are dedicated to developing the open-minded and disciplined reflection necessary to achieve personal success, personal accomplishment, social commitment, and selfless service in yoga.
Studio Bamboo Institute of Yoga is proud to host a variety of Yoga Alliance certified teacher training programs for those interested in becoming a yoga instructor and/or current instructors that are interested in advancing their studies. Studio Bamboo has been registered with Yoga Alliance since 2009 and its faculty has been teaching teachers for over 20 years.
Scholarships Available for Veterans and Military Spouses
Studio Bamboo is a registered school with the MYCCA program. If you are a military dependent or military spouse please contact MYCAA to begin your application to qualify for full financial assistance for Teacher Training tuition at Studio Bamboo.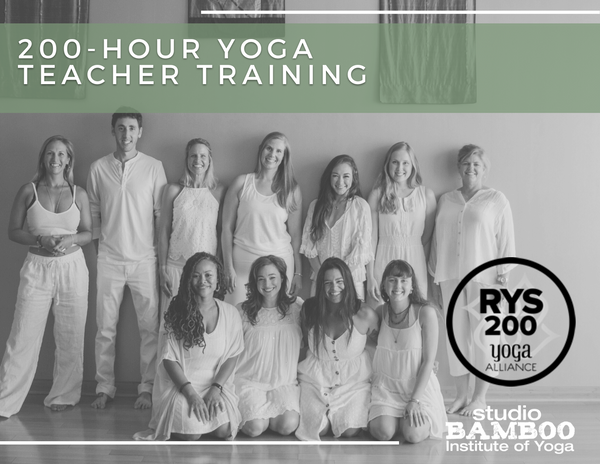 200-HOUR YOGA TEACHER TRAINING
Share the gift of yoga with the world!
Studio Bamboo's 200 Hour Teacher Training program brings the ancient tradition of the yoga practice and texts into the here and now. The requirements of this program emphasize a full span, and students will learn how to explore topics from multiple perspectives and how to make connections among various approaches. The program concentration emphasizes depth, and we encourage students not to focus on just a single discipline or lineage of study.