200 Hour Yoga Teacher Training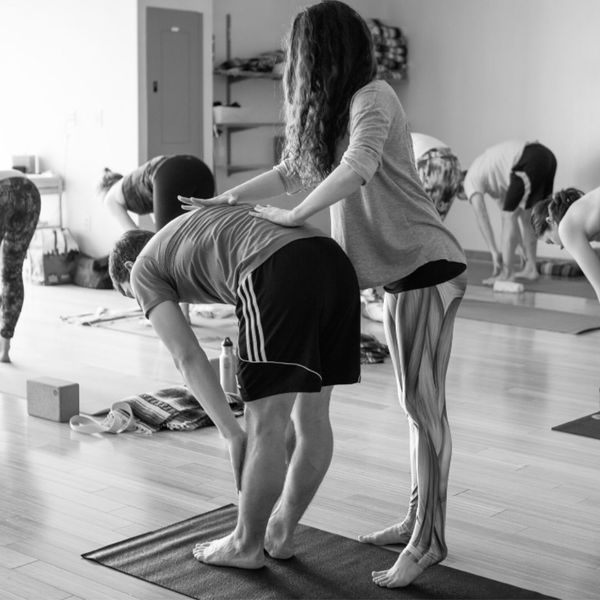 Studio Bamboo 200 Hour Yoga Teacher Training
Share the gift of yoga with the world!
This program will be a life-changing experience for all who participate. Classes are small and students energetically engage with their fellow classmates and faculty in an active learning environment. This builds confidence, independent thinking skills, and respect for others. The Studio Bamboo Institute of Yoga Teacher Training is a pathway to a more full, active, compassionate, and rewarding life. Immerse yourself in the study and practice of yoga, both on and off your mat.
The program curriculum includes teaching techniques and methodology, anatomy and physiology, yogic philosophy, ethics, lifestyle, voice training, karma yoga, the business of yoga, successful teaching skills, and leadership and development training.
Studio Bamboo has been registered with Yoga Alliance since 2009 and our faculty has been teaching teachers for over 20 years.
Program details:
During the training period, students are required to attend classes regularly at Studio Bamboo. (Classes are included in the tuition.)
Students are required to observe a set number of classes. After said class, students are to maintain and log a brief summary of the class.
Midway through the program students will lead their own yoga classes to a lead teacher and a group of their peers.
Each student is required to complete all homework, reading assignments, video assignments, and exams. All exams must be passed with a score of 80% or higher.
Students are required to purchase their own books. All training manuals will be provided to students by Studio Bamboo Institute of Yoga.
Prospective trainees may request an application for enrollment by emailing teachertraining@studiobambooyoga.com. Completed applications along with a deposit and two letters of reference (one from a yoga instructor, the other from a personal reference) are to be turned into the studio. Applicants will be notified of acceptance upon review.
Tuition:
Monthly Program Tuition In Full: A deposit of $250, a remaining balance of $2,700. Total: $2,950
Monthly Program 8 Month Payment Plan: A deposit of $250, 8 monthly payments of $375. Total: $3250.00
Payment plans are auto-drafted. Deposits are non-refundable.
Scholarships Available for Veterans and Military Spouses
Studio Bamboo is a registered school with the MYCCA program. If you are a military dependent or military spouse please contact MYCAA to begin your application to qualify for full financial assistance for Teacher Training tuition at Studio Bamboo.