200 Hour Yoga Teacher Training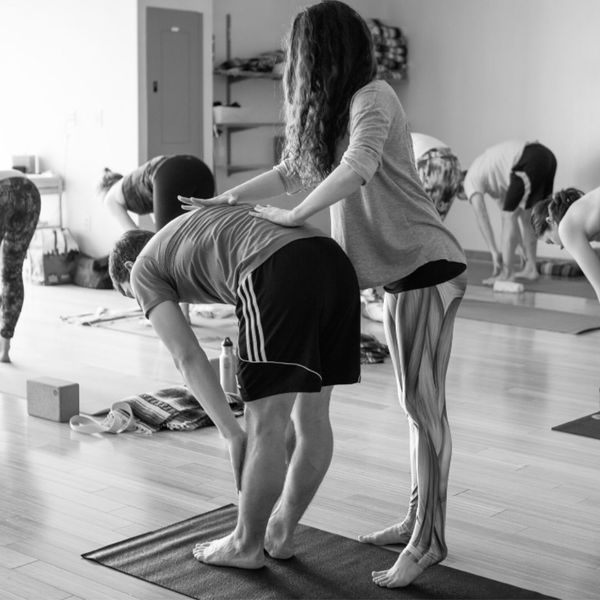 Studio Bamboo 200 Hour Yoga Teacher Training
Share the gift of yoga with the world!
Studio Bamboo Institute of Yoga is proud to offer a Yoga Alliance registered 200-Hour Teacher Training program. Studio Bamboo Institute of Yoga's overall mission is to provide our community with the most enriching and informative yoga program in the Hampton Roads area. We believe yoga is for every body, which is one of our core values. Our instructional staff is dedicated to providing an unparalleled and safe yoga experience for all practitioners and their unique needs.
Studio Bamboo Institute of Yoga Teacher Training School provides a teacher training that is thorough and defined. Studio Bamboo feels that teaching yoga is a gift, and the instructional staff strive to prepare each student to be the most qualified and prepared for this gift. Each of our instructional staff comes from different backgrounds and schools, so that together they provide the most diversified yoga teacher training program available. Studio Bamboo Institute of Yoga keeps classes small so that students can have a more personal, individualized, and thorough experience. Students will have the opportunity to immerse themselves in the study and practice of yoga, both on and off their mat.
Program details:
Curriculum includes asana, pranayama, mediation, anatomy & physiology, subtle energy & chakras, history, yoga ethics, successful teaching skills, lifestyle, leadership, professional development, and business of yoga.
During the training period, students are required to attend classes regularly at Studio Bamboo. (Classes are included in the tuition.)
Students are required to observe a set number of classes. After said class, students are to maintain and log a brief summary of the class.
Midway through the program students will lead their own yoga classes to a lead teacher and a group of their peers.
Each student is required to complete all homework, reading assignments, video assignments, and exams.
All exams must be passed with a score of 80% or higher.
Students will be required to purchase their own books.
All training manuals will be provided to students by Studio Bamboo Institute of Yoga.
Virtual Training options are available.
Admission:
Prospective trainees may request an application for enrollment by emailing teachertraining@studiobambooyoga.com. Completed applications along with a $250 deposit and two letters of reference (one from a yoga instructor, the other from a personal reference) are to be turned into the studio at the front desk. Applicants will be notified of acceptance upon review.
Tuition:
Tuition In-Full: A deposit of $250, a remaining balance of $2,700. Total: $2,950
8 Month Payment Plan: A deposit of $250, 8 monthly payments of $375. Total: $3250.00
Payment plans are auto-drafted. Deposits are non-refundable.
Upcoming Program Dates To Be Announced.
General Meeting Times Per Weekend:
Friday 6:00-9:00 p.m.
Saturday 12:00-4:30/6:30 p.m.
Sunday 8:30 a.m.-3:30 p.m.
Scholarships Available for Veterans and Military Spouses
Studio Bamboo is a registered school with the MYCCA program. If you are a military dependent or military spouse please contact MYCAA to begin your application to qualify for full financial assistance for Teacher Training tuition at Studio Bamboo.