200 Hour Yoga Teacher Training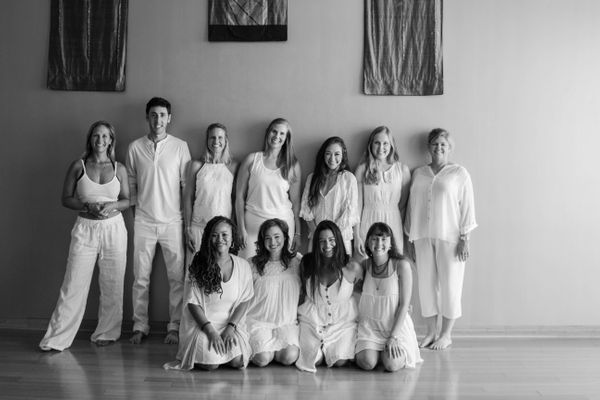 Studio Bamboo 200 Hour Yoga Teacher Training
Share the gift of yoga with the world!
Studio Bamboo Institute of Yoga is proud to offer a Yoga Alliance registered 200-Hour Teacher Training program based out of Virginia Beach, Virginia. Our teacher training programs provide a nurturing and exploration experience for all trainees. The core of our mission is to support trainees so that they may grow into their own unique nature of a yoga instructor. Studio Bamboo Institute of Yoga Teacher Training School provides a teacher training program that is thorough and defined. We at Studio Bamboo feel that teaching yoga is a gift and the instructional staff strives to prepare each student to be the most qualified and prepared for this gift. Each of our instructional staff comes from different backgrounds and schools so that together they are able to provide the most diversified yoga teacher training program in the area.
Program details:
Topics include asana, pranayama, mediation, anatomy & physiology, subtle energy & chakras, history, yoga ethics, Lifestyle. leadership, professional development, and business of yoga.
During the training period, students are required to attend classes regularly at Studio Bamboo. (Classes are included in the tuition.)
Students are required to observe a set number of classes. After said class, students are to maintain and log a brief summary of the class.
Midway through the program students will lead their own yoga classes to a lead teacher and a group of their peers.
Each student is required to complete all homework, reading assignments, video assignments, and exams.
All exams must be passed with a score of 80% or higher.
Students will be required to purchase their own books.
All training manuals will be provided to students by Studio Bamboo Institute of Yoga.
Virtual Training options are available.
Admission:
Prospective trainees may request an application for enrollment by emailing teachertraining@studiobambooyoga.com. Completed applications along with a $250 deposit and two letters of reference (one from a yoga instructor, the other from a personal reference) are to be turned into the studio at the front desk. Applicants will be notified of acceptance upon review.
Tuition:
Tuition In-Full: A deposit of $250, remaining balance $2,700. Total: $2,950
8 Month Payment Plan: A deposit of $250, 8 monthly payments of $375. Total: $3250.00
Payment plans are auto-drafted. Deposits are non-refundable.
Upcoming 2021-2022 Program Dates :
September 11-12, 24-26
October 9,22-24
November 6, 19-21
December 10-12
January 8, 21-23
February 12, 25-27
March 11-13
General Meeting Times Per Weekend:
Friday 6:00-9:00 p.m.
Saturday 12:00-4:30/6:30 p.m.
Sunday 8:30 a.m.-3:30 p.m.