Events & Workshops Refund Policy
All workshops are based upon registration. In order for a workshop to take place, there must be a minimum number of participants registered. This number is different from workshop to workshop; this is why we ask that you pre-register.
Space will not be held for any workshop without payment. Cancellations requested after payment has been made are eligible for a refund less a 15% administrative fee. Cancellations requested 7 days prior to the day before the event are eligible for a 50% refund. Cancellations requested within 24 hours of an event will NOT be granted a refund. Reserved space is NON-TRANSFERABLE. A waiting list will be established if a workshop sells out, and space will be filled from the top of said list. If Studio Bamboo cancels a workshop or an event a 100% refund will be honored.
Upcoming Events & Workshops
100-Hour Mindful Yoga Therapy Certification Program
Utilizing yoga for trauma related disorders, this training is designed for certified yoga instructors and clinicians working to bring this modality into their practice.
This training will be offered in person and via live stream.
Program now starts September 2023 - dates tba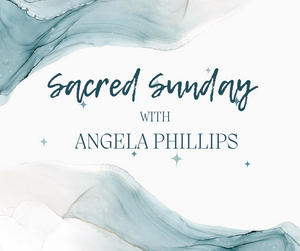 Sacred Sunday with Angela Phillips
Sunday, June 4, 11:30 am - 1:00 pm
Cost: $30
Elevado, HEAL
We are very excited to welcome Elevado back to Studio Bamboo. If you haven't (or have) seen this duo, you want to (or see them again). It's inspiring, mesmerizing and their music just pierces your soul.
Friday, June 9, 7:00-8:30 pm
Cost: $30
Space is limited! Reserve your spot here
Summer Solstice
Join us on the beach at the Delta Hotel for our Summer Solstice Practice on the International Day of Yoga!
Wednesday, June 21 at 6:45 pm
Reserve your space here