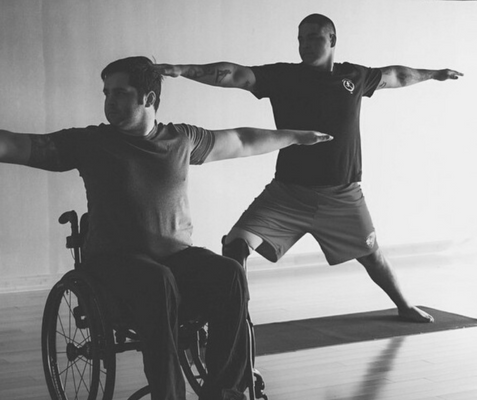 Adaptive Yoga
Our adaptive yoga classes and workshops are for individuals living with mobility disabilities, such as partial or total paralysis, amputation, severe spinal cord injury, severe arthritis, muscular dystrophy, multiple sclerosis, head injury, spina bifida and cerebral palsy. Adaptive class participants must be able to follow simple instructions. We welcome students who do and do not use wheelchairs.
Check out these amazing articles and videos from the The Virginian-Pilot featuring Studio Bamboo and our work with adaptive yoga:
Interested in learning more about providing adaptive yoga to students? We are proud to host an adaptive yoga teacher training program. Click here to learn more or email us at teachertraining@studiobambooyoga.com.