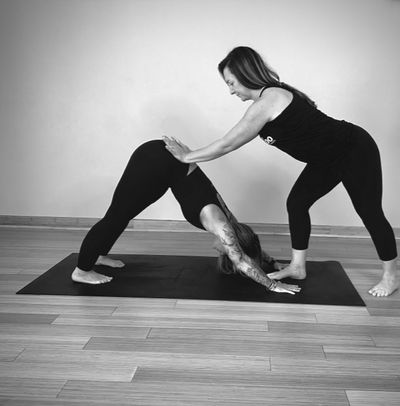 Private Yoga Sessions
The study of yoga began as a dialogue between teacher and student. Studio Bamboo honors that tradition by offering private yoga instruction for individuals and/or small groups.
These sessions may take place at the center or off-site.
This is a great way to meet your individual needs for that mind-body connection, relaxation and stress management.
We recommend private instruction for those who are new to yoga, those with injuries or specific limitations, or for those who wish to have a specialized consultation regarding your yoga practice.
Private and group yoga sessions are also excellent for family vacations, weddings, birthday parties, or simply to bring friends together.
Please email info@studiobambooyoga.com or call 757-496-7444 to inquire and schedule your private yoga session today!