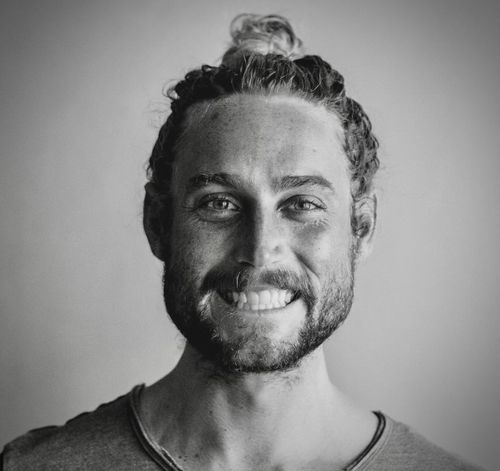 Johnathan Fay
I continually evolve and refine my understanding and application of Yoga in order to be of greater service to all. From high Himalayan peaks to deep Peruvian jungles, I have traveled the world to study with Masters far and wide. These precious encounters have gifted me the ability to teach with clarity, kindness, and an emphasis on effort. Originally from Virginia Beach, I moved to San Diego in 2008 and am thrilled to be back on the East Coast where I find Yoga to be more welcoming and authentic. In 2013 I received my 200hr teaching certificate from Mosaic Yoga and has since completed a 500hr training with a continuous tutelage under Bradlee Frierott, founder of the Jade Dragon Yoga lineage. All of my love and oceans of gratitude to those that came before and those that have yet to come to the great adventure of Yoga, all travelers welcome!
How would you describe your teaching style?
Clear, natural, engaged
Who would you recommend taking your classes?
Friends of all ages, shapes, sizes, interest, and ability. Open-Hearted curiosity is welcomed. We can sweeten up sour folks too :)
What does yoga mean to you?
Harmonious service to God and all creature hood. The action of Effortless Effort.
Your favorite asana and Why?
Tadasana...Mountain Pose... The world could use more people who know how to stand up for themselves and others. Where we get the word "Ta-da!" Tadasana trues the body in Earths gravitational field and once mastered, all other postures are opened.