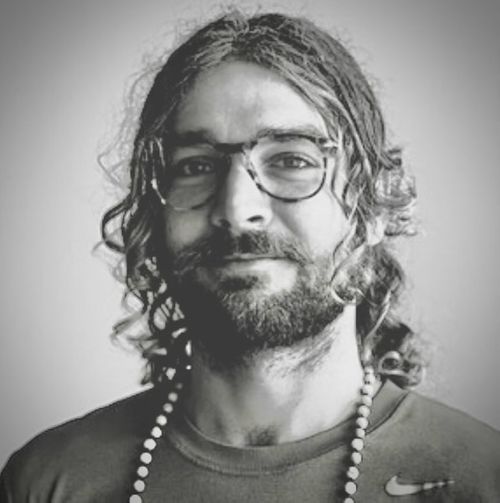 Brier King
Yoga Instructor
Brier stumbled into yoga at a corporate class offered while working in the commercial insurance industry, and it stopped him in his tracks. He quickly began practicing daily in group classes, and a whole new way of living opened up for him. From the beginning, Brier has been eager to share the gifts of yoga with family, friends, and anyone wanting to learn because of the profound impact it's had on his own life. He completed both his 200-hour and 300-hour teacher training qualifications with Glenmore Yoga and Wellness Center in Richmond, VA. Aside from practicing and teaching yoga, Brier enjoys surfing, training jiujitsu, cycling, reading, and being with family.
Certifications & Training:
Registered Yoga Teacher (RYT) 500-hour
What classes do you teach at Studio Bamboo?
Multi-Flow and Hot Multi Flow
How would you describe your teaching style?
Mindful and Gentle, yet Powerful and Challenging. I take a therapeutic approach, catering the practice to each individual students' needs by offering safe, alignment-based options for all movements and postures. Proper breathing is emphasized throughout every practice.
Who would you recommend taking your classes?
Anyone willing and wanting to get stronger, more flexible, balanced and resilient. Proper for complete beginners, business professionals, craftsmen, athletes, and advanced students.
What does yoga mean to you?
yoga is a state of union or yoking together mind, body and spirit as one harmonious being. It's an internal practice disguised as a physical pursuit with the purpose of understanding oneself at the deepest level.
Your favorite asana and Why?
Revolved Side Angle Posture / Parivritta Parsvakonasana. This deep standing twist challenges balance, breath and self-control which requires extreme concentration. The progression is rewarding, it feels amazing, and it's sure to turn heads. You are as youthful as your spine is flexible. Do the twist.