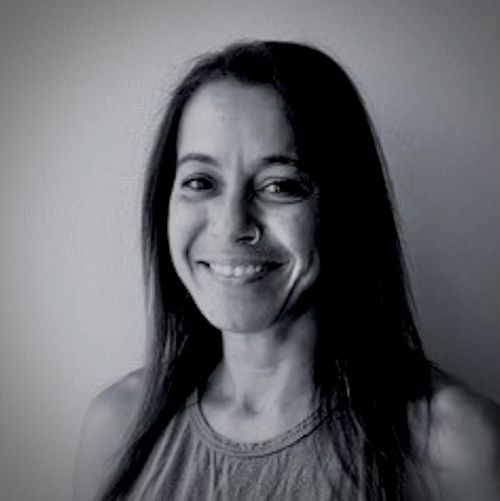 Awatif Stivers
Yoga Instructor
Born in Morocco, I moved to America just as I turned five years old. My father was stationed in Norfolk and we moved to Virginia Beach when I was twelve. I majored in Political Science at Radford. I landed a job at the Jackson Hewitt home office originally as a troubleshooter, then as a field rep, in the legal department, and helped with analyzing and debugging software for the company. After a few years, I felt unsatisfied and unfulfilled working in the corporate sector.
Randomly, I landed an audition with a talent agency, got bit by the acting bug, and quit the corporate sector. I spent years waiting tables, bartending, and managing restaurants while running around on auditions. During this time, a close friend of mine suggested I try a yoga class at the gym we frequented. Apprehensive, I attended my first yoga class and fell in love with the practice. Along with working out, I continued to practice yoga consistently. Years went by where I continued to work in management in the restaurant business. Feeling completely exhausted and burned out, a friend of mine thought it would be a good idea to explore yoga teacher training. She, too, was feeling burned out in her field. In the summer of 2006, I decided to go to my first teacher training and got certified. I received several additional certifications over the next 6 years. To this day, I've taught thousands of hours of yoga, workshops, and now teacher trainings. I've taught at many gyms, yoga studios, and retreats. My love for the practice and teaching has continued to grow. I continue to feel passionate about yoga and would like to continue to deepen my knowledge in this field. I hope to teach as long as I possibly can. My hope is to spark that same passion with all my students and fellow practicing yogis.
Certifications & Trainings:
- Hot Yoga, Jimmy Barkan
- 500 hr Vinyasa Yoga - Yax Yoga Concepts
- Prenatal Yoga
What classes do you teach at Studio Bamboo?
Hot Vinyasa and Prenatal