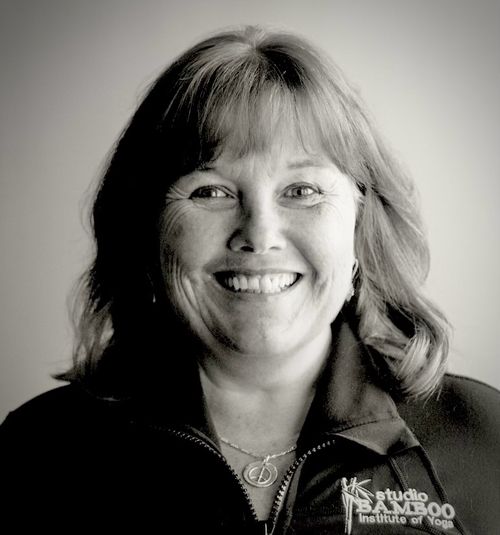 Andie Plumley
Yoga Instructor
An Air Force Brat, I spent the majority of my life in Europe. I moved to Virginia Beach in 1997 and am a partner at SSVA, an agency providing community support to people with disabilities throughout the Commonwealth. I am also an Endorsed Behavioral Consultant. I came to Studio Bamboo to take a workshop to enhance my professional skills and found my hOMe.
Classes at Bamboo:
Foundations
Warrior Yoga for Veterans, Active Duty and First Responders
Sub for Restorative, Yin, Gentle, Meditation Flow
Teaching Style:
My teaching style focuses on the entire mind, body and spirit experience. I like to be flexible and adapt my class to my students.
Students that would enjoy Andie's classes:
Any and everyone - yoga is for EVERY BODY!
What does yoga mean to Andie?
Yoga is a way of life - it has transformed every aspect of my experience! Everything is yoga!
Experience and Certifications:
Registered Yoga Teacher (RYT) 200-Hour
Mindful Yoga Therapy 100-hour
Yoga for Autism 50 hours
Yoga for 12 Step Recovery Leader
Favorite Asana:
My favorite asana is Trikonasana - Triangle Pose. When I practice it I feel open and strong. It helps me to experience the contrasts of up and down, forward and backward, and in and out - and makes my heart happy!