The Hard & The Soft, 300-Hour Yoga Training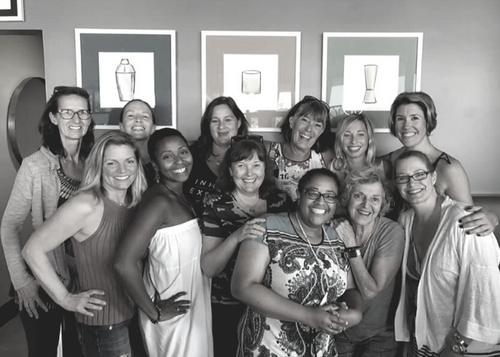 Dear fellow yoga teacher,
Welcome to the best day of your life.
We are excited you are here, now, and that you have checked in to see what our 300-hour advanced yoga teacher training is all about. As graduates of The Hard & The Soft 300-Hour Yoga Teacher Training program, we are a global family of 500-hour (and beyond) certified yoga teachers and practitioners working for the healing of our world. We are all yoga teachers but we are also full-time mothers, fathers, doctors, farmers, artists, professionals, and are taking our yoga out into the world in a million different ways. We teach in prisons and corporations, to veterans and seniors, to at-risk youth and to people recovering from cancer. We believe that the practice of yoga is a powerful evolutionary tool that can help people to become more conscious, more compassionate, and more concerned with the welfare of all. Whatever we do, we embrace the 8 limbs of yoga and speak up, calling out injustice. We are proactive leaders in our communities – working for clean food and drinkable water, for the rights of animals, women, minorities, and for the sustainability of Mother Earth and our environment.
Yoga makes a difference in people's lives, and we get to see that every day. We hope you will join us.
~Beryl Bender Birch, Founder & Director
The Hard & The Soft Yoga Institute Community
EXPERIENCE THE JOY OF PERSONAL EVOLUTION AS YOU GROW & EXPAND YOUR AWARENESS OUT INTO THE WORLD!
The Hard & The Soft, 300-Hour Yoga Training is a unique program that prepares you to practice and share the powerful therapeutic tools of asana, meditation, conscious breathing, and mindfulness – and pave the way for a career in yoga service. Guiding you to participate in healing the world and our planet.
Through this highly respected program, you'll study with some of the best and most experienced teachers and certified yoga therapists in the country; and develop an Individualized Yoga Plan (IYP) to take the next steps towards working with specialized populations. Most importantly, you'll explore the importance of taking your practice out into the world. And you'll join a diverse, well-educated global community of graduates who are working to grow, evolve, strengthen their communities and spread this incredible practice called yoga.
This 10-month course of study, taught by our renowned faculty and highly experienced Certified Yoga Therapists (IAYT) including Beryl Bender Birch. Learn how to guide students to a deeper discovery of yoga, and build a foundation for a career in yoga service and leadership role in your community. Experience the joy of personal evolution as you grow and expand your awareness out into the world.
Upcoming 2020 Program Dates :
September 18-20
October 16-18
November 20-22
December 18-20
January 15-17
February 19-21
March 19-21
April 16-18
May 21-23
June 11-13
Scheduled Training Times:
Friday 6:00 pm -9:00 pm
Saturday 9:00 am-5:00 pm
Sunday 9:00 am-4:30 pm
Tuition and Payments:
$500 non-refundable deposit
Early Bird $4250.00 (Until Dec 1st)
Prepaid $4500.00
A payment plan of 10 payments of $425 (after the deposit) is available.
To request an application or for any questions please email: teachertraining@studiobambooyoga.com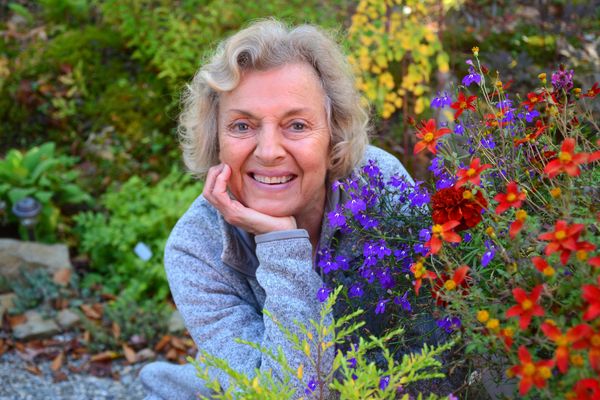 Beryl Bender Birch
Director, American yoga pioneer Beryl Bender Birch, is the founder/director of The Hard & The Soft Yoga Institute and co-founder of the Give Back Yoga Foundation. As a best-selling author, (Power Yoga, Beyond Power Yoga, Yoga for Warriors) and teacher, Beryl has been teaching yoga and meditation internationally for over 40 years and is a longtime faculty member at Kripalu and Omega Institute. She graduated from Syracuse University with a degree in English and Philosophy, and began the study of meditation in 1971 with her teacher, Jain monk Munishree Chitrabhanu. She traveled to India in 1974 to further her studies and started practice of the ashtanga vinyasa asana system with her teacher, Norman Allen, in 1979. She continued to study with Sri K. Pattabhi Jois from 1987 through 1993. Her book Power Yoga (1995), an accessible form of the ashtanga asana practice, sold nearly 300,000 copies and was primarily responsible for introducing yoga to the athletic community. She, more than most, walks her talk…and is one of the brightest, most down to earth, knowledgeable, accessible, funny, and joyful people you will ever meet. One of her gifts is making authentic and therapeutic forms of asana accessible to all. Everyone on faculty has trained with her for decades and is at least a 1000-hour graduate of her school, The Hard & The Soft Yoga Institute. Beryl's vision trickles down from the top and infuses the program, the faculty, the community, and the students.