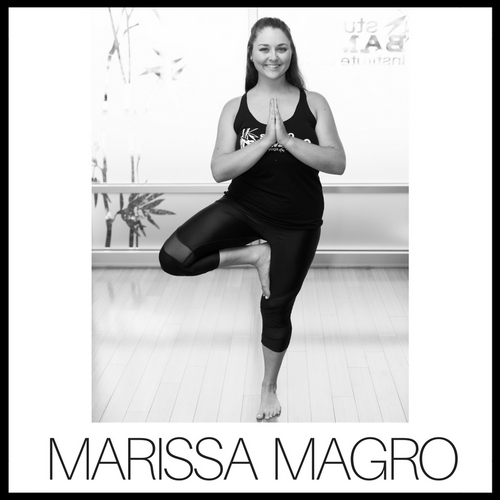 Marissa Magro
Front Desk Staff
I recently moved to Virginia Beach from Western New York with my husband and our incredible goldendoodle, Winston! I will be attending ODU as a graduate level student, studying to become a Speech-Language Pathologist. I love reading, writing, and going on adventures!
Position at Bamboo:
What does yoga mean to Marissa?
Yoga, for me, is a means of getting out of my own head and being able to focus on my body and my breathing without any distractions getting in my way. Yoga has been helping me deal with anxiety and stress that I haven't been able to find relief from in years, yoga is my release.
Favorite Asana:
Legs up the wall (Viparita Karani) because it is feels great on my back and I always feel refreshed afterward; or reverse pigeon because it helps relieve the tightness in my hips.