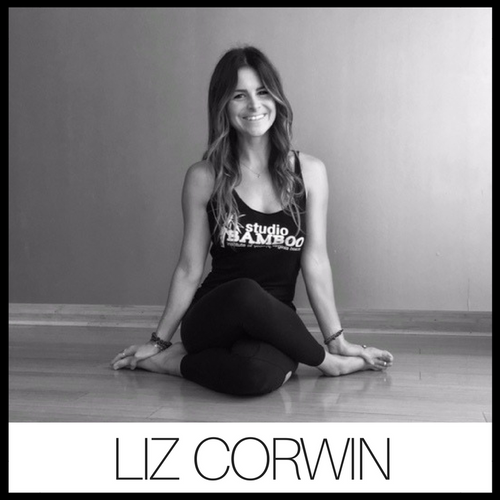 Liz Corwin
Yoga Instructor
Former Navy F-18 pilot, Liz Corwin brings a raw and playful presence to her creative and challenging classes, workshops, and retreats. Intuition is ripe within us, we simply need to remember where to look.
Classes at Bamboo:
Multi Flow
Experience and Certifications:
200 hour Experienced Registered Yoga Teacher
Teaching Style:
Challenging, creative, intuitive, inverted, intentional, provoking, curious, humble, flow with heart
Students that would enjoy Liz's class:
Students with prior yoga experience looking to expand their understanding of yoga within their own body through challenging and creative sequences with intention. Those willing to step out of their current comfort zone, physically, mentally, emotionally and playfully.
What does yoga mean to Liz:
Yoga means remembering who you are and opening your arms to everything you discover on the journey home. Yoga means connection to each other by connecting back with ourselves. Yoga means journey.
Favorite Asana:
Wild Thing - it lives up to its name