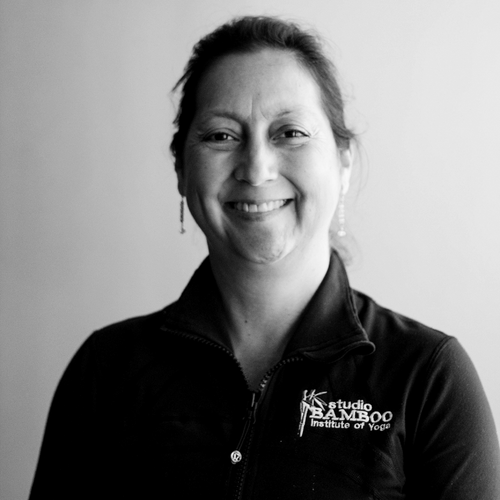 Susan Ayers
Yoga Instructor
Susan has been on Active Duty in the Navy for over 28 years. While deployed in Afghanistan she volunteered to teach yoga to U.S. and Coalition forces in an effort to help them find peace and balance. When off her mat she loves spending time with her husband! They have been married for over 20 years and enjoy traveling the world and photographing wildlife and landscape. Susan loves gardening, running and walking her three legged dog.
Classes at Bamboo:
Yoga Wall
Experiences and Certifications:
RYT 200 & RYT 500 Certified
Vinyasa Flow by Sean Corn
-Relax and Renew Restorative by Judith Lasaster
-Yin Yoga by Bernie Clark
-Yoga Wall Level 1by Bryan Legere
-Adaptive Yoga by Ann Richardson Stevens
Teaching Style:
Varies; while always weaving in focus of body awareness, proper alignment and effective breathing.
Favorite Asana:
Virabhadrasana III (Warrior III). It is a strong pose which makes me feel like a strong warrior, inside and out.