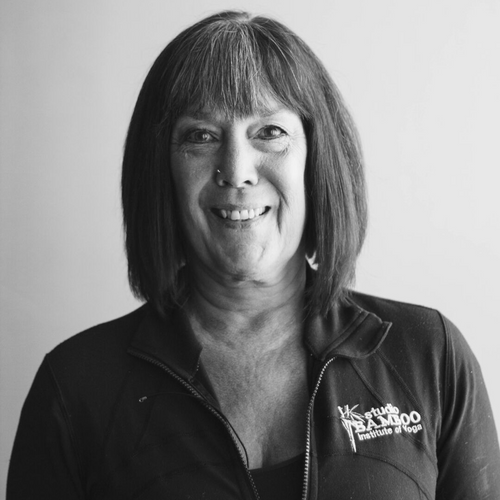 Rosemary Fatovic
Yoga Instructor
I love to move my body, be it through yoga or long walks or a good old fashioned cardio session. When I am finished moving for the day cuddling with my pups and relaxing at home is my favorite way to spend an evening. I love connecting with family while relaxing in the beach.
Certifications & Training's:
RYT -500 The Hard & The Soft Institute of Yoga, E-RYT -200, Yinspiration 65 Hours, Rest for All Restorative 12 Hours
What classes do you teach at Studio Bamboo?
Restorative and sub where needed
How would you describe your teaching style?
I love to use some humor while I teach. I do offer some challenge but can make those challenges accessible to anyone that is willing to try. My classes always include some breath work and time to sit and just be still.
Who would you recommend taking your classes?
Anyone that wants to try something new or just restore!
What does yoga mean to you?
Yoga allows me to move with thought and feel what's happening in my body and mind.
Your favorite asana and Why?
Any asana with a twist. I love to feel my spine move in different directions. To twist and then return to a straight spine feels so good in my body.