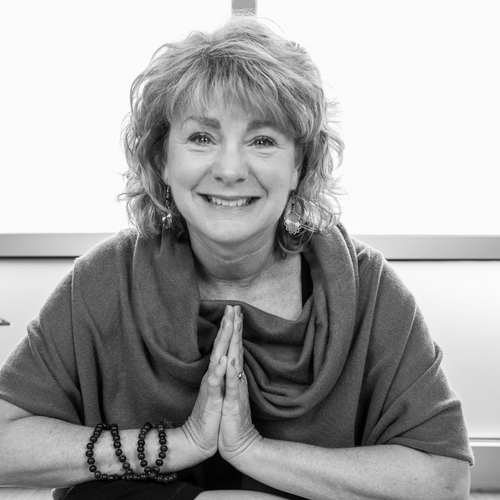 Marsha Engle
Yoga Instructor
I am a psychotherapist in private practice who blends my knowledge of cognitive therapy with my knowledge of yoga and meditation to facilitate healing at multiple levels. I am the co-founder of The Mindful Living Institute. I am married, have a son and daughter-in-'love' and recently became the grandmother of baby Emma.
Classes at Bamboo:
Foundations
Meditation techniques for Yoga Teacher Training
Teaching Style:
Fun and playful; energetic, yet calming; encourage students to create a friendly internal environment - release self-criticism and judgement - and to be light-hearted on and off the mat.
Students that would enjoy Marsha's classes:
People who are new to yoga; anyone who would like to go back to the 'basics.'
What does yoga mean to Marsha?
Yoga is my re-boot opportunity - my physical, emotional, and spiritual 'adjustment'. On my mat, I connect back to who I am, beyond the multiple roles I play in daily life. I shift to clarity, perspective and wisdom, even when life is confusing and difficult. Yoga lifts my mood and makes my body feel wonderful.
Experience and Certifications:
Mindful Yoga Therapy (MYT)
Yoga and Mood Management training with Amy Weintraub
Registered Yoga Teacher 200-hour from Studio Bamboo
Mindfulness Meditation training
Favorite Asana:
Virabhadrasana ll (Warrior ll) helps me to connect to my inner strength when I feel anxious or unsteady; Eka Pada Rajakapotasana (Pigeon) counters all the sitting I do as a therapist.