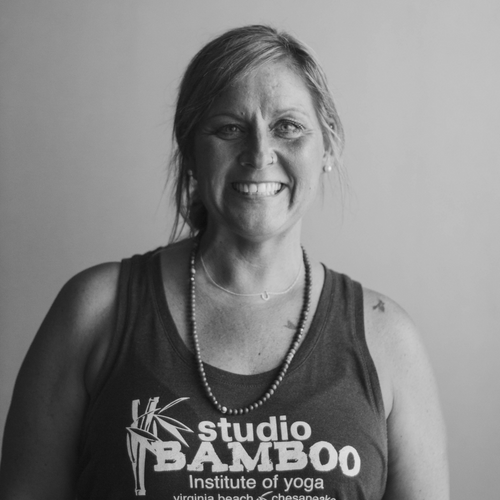 Jen Ward
Front Desk Staff
I have been married for 22 years, I have two amazing children.I love my dog more than anything. I get up early and start each day with a smile. I love being in nature, the beach, running and of course yoga.
What classes do you do at Studio Bamboo?
Front desk client relations
How would you describe your teaching style?
I hope to teach one day.
Who would you recommend taking your classes?
Everyone
What does yoga mean to you?
Yoga is peace of mind for me.
Your favorite asana and Why?
Tree pose (Vrikshasana) is my favorite, half lotus, hip open. I feel grounded but free.