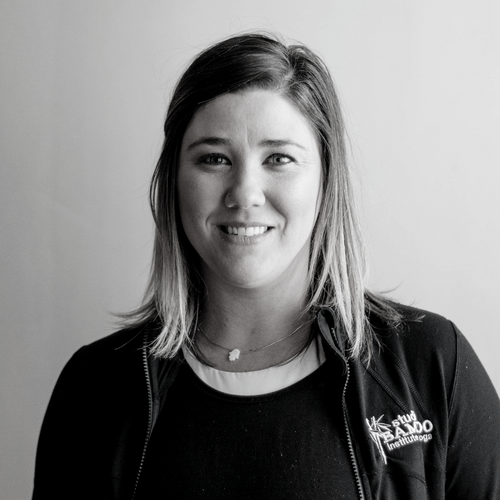 Erica Owens
Co-Owner, Managing Partner
Mind, Body & Soul...the practice of yoga has changed my life in more ways than one. I began my yoga journey in 2009 and I truly enjoy guiding others to find the same amazing experiences. When I am not at the studio's you can catch me at either of my kids sports games, on the beach or on an adventure with my family.
Experience and Certifications:
Registered Yoga Teacher (RYT) 200-Hour
What classes do you teach at Studio Bamboo?
I do not teach any classes on our schedule. I like to call myself the Wizard of OZ... the women behind the curtain. I am making sure our staff and students have all the support, yoga and love!
Who would you recommend taking your classes?
EVERY-BODY...That's what makes Studio Bamboo so dang special. There is a class for every stage of life. Ages 0 to 100 there is a class for you!
Favorite Asana:
I can't pick just one asana. It changes with where I feel in my body. Some classes I love working on my inversions and other classes you can't get me out of child's pose. It's all about balance and listening to what my body needs that day!