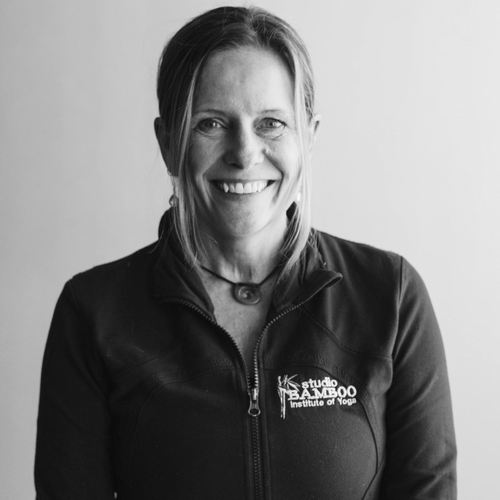 Delynda Woods Rowell
Yoga + Barre Instructor + Yoga Teacher Training Facilitator
Classes at Bamboo:
Multi Flow
Yin
Barre
Yoga Teacher Training
Teaching Style:
Laid back with playful transitions. Layered - with options for all.
Students that would enjoy Delynda's classes:
Multi Flow is more accessible if students have some basic knowledge of yoga poses as well as the vinyasa sequence. Yin & Barre are available to all levels.
Experience and Certifications:
Experienced Registered Yoga Teacher (ERYT) 200-Hour
Experienced Registered Yoga Teacher (ERYT) 500-Hour
Multiple training's in a plethora of yoga disciplines and exercise such as yin, adaptive, barre and more
Favorite Asana:
Natarajasana (King Dancer). Because it takes a lot of thoughtful prep in the body before it should be approached. While in the pose I feel like it is filled with grace and strength.