Anita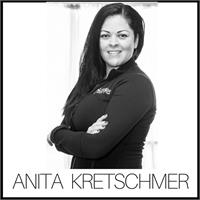 Anita began her Pilates practice in Laguna Beach CA after healing from a back injury with using Pilates and she fell in love. When not teaching she can be found on the beach building sandcastles with her kiddos or playing in the water. She loves traveling with my family and creating new memories.
Experience & Certifications:
Balanced Body/Stott Pilates Totalbarre certified. Anita has over ten years of experience in
physical therapy and sports rehabilitation. She also maintains a fellowship at IFHI. She has created programs for both tennis
and golf programs with an emphasis on increasing range of motion in both hips and shoulders. she has also studied somato respiratory integration .
Classes at Bamboo:
Pilates Tuesday/ Thursday 4:30pm
Teaching Style:
Her inspiration comes from a deep passion of breath and movement . Which is crucial in overcoming injuries. Her goal as an instructor is to guide, encourage, and empower.

Favorite Asana:
If I had to choose a favorite I would say Leg circles and coordination. However, I always love to add a child's pose into practice to the end of class.
Anita instructs the following:
Mat Pilates is designed to improve strength and flexibility through a series of floor exercises using only body weight. It focuses on strengthening the muscles of the hips, back, abdominals and glutes, or what is known as the powerhouse. Mat Pilates will tone and tighten your entire core, as well as your legs and arms, giving you a long lean look. Variations and modifications are given so that all levels are challenged.


Please Note: Due to the high volume of students, pre-registration is encouraged to reserve your spot in class. In order to best serve all students, if you are not present 5 minutes prior to class start time your pre-registered spot will be forfeited. Need help pre-registering for class? Feel free to contact the front desk.