Elizabeth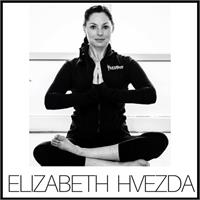 Elizabeth is from Erie, PA. She holds a Bachelor of Science degree in Family Ecology. Upon completion of her degree Elizabeth traveled throughout the United States, finally settling in her favorite destination Virginia Beach, VA. Elizabeth has practice different styles of yoga for the past 6 years including Kundalini, Hatha, and Vinyasa. By becoming part of the Studio Bamboo team it allows her to connect with healthy professionals in a positive setting, so she can offer the best experience to those seeking a more complete all around life.
Position at Bamboo:
Front Desk Staff
Favorite Asana:
Three-Legged Downward Facing Dog. This pose makes me feel grounded and thoughtless.
Elizabeth is currently not instructing any classes.